Experience the Thrill of Hovercrafting
U Fly It!!!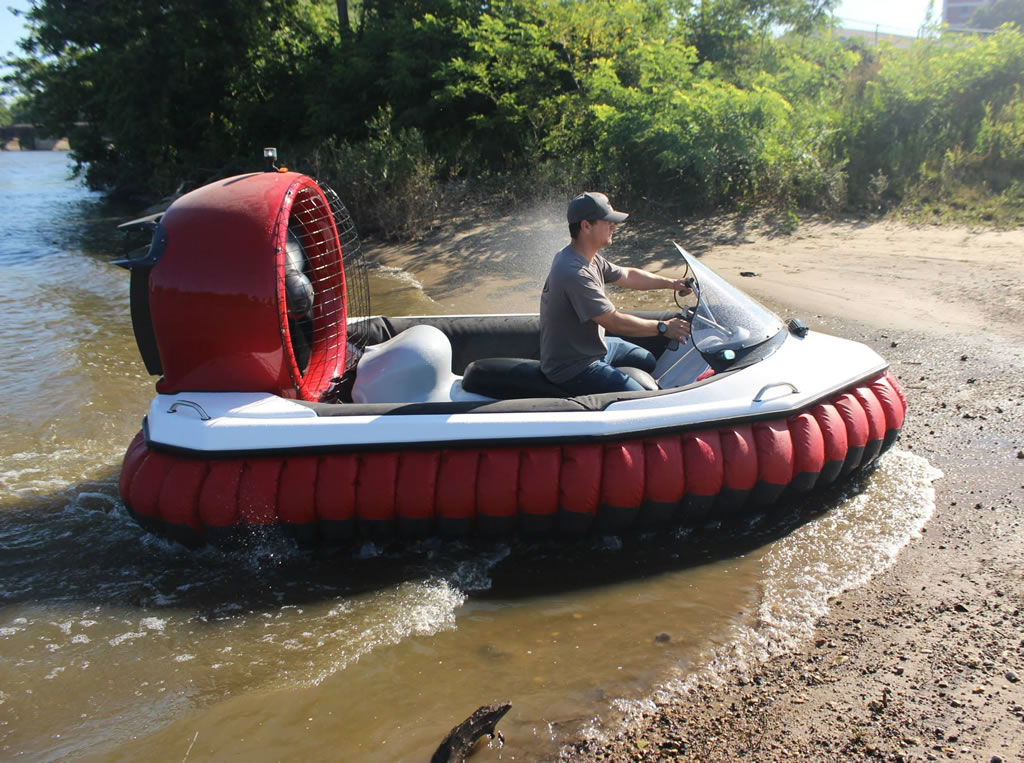 Where everyone else has to stop we're just getting started!
TLS WindSled Inc.
U Fly It Pit Pass allows you to experience the thrill of flying a hovercraft.
Yes flying! You are flying 6-8 inches off the ground!
The U Fly It Pit Pass allows you to enter behind the scenes of Universal Hovercraft's production facility and fly your own hovercraft.
From the time you enter the briefing room until you fly from land to water and back again the action does not stop.
The U Fly It Pit Pass opportunity is currently available in Rockford IL.
Contact TLS WindSled to schedule your U Fly It Pit Pass Experience Today!
TLS WindSled 815-262-5791
U Fly It Pit Pass 45 minute duration $95.00 USD per person
Certain restrictions apply must be 18 or older to fly. Pilots under 18 must have parental consent and will be offered an abbreviated lesson due to state laws and restrictions. Certain risk are present in operating machinery all participants must sign a liability waiver prior to participating. For a list of additional restrictions please contact TLS WindSled Inc. Cancellations after payment are subject to a $10 cancellation fee. Prices subject to change without notification.